This Designer Show House charity event was held to benefit Duke Children's Hospital. Lisa is featured here and quoted saying, "It is a matter of playing up the best architectural features of a home – enhancing the strongest points."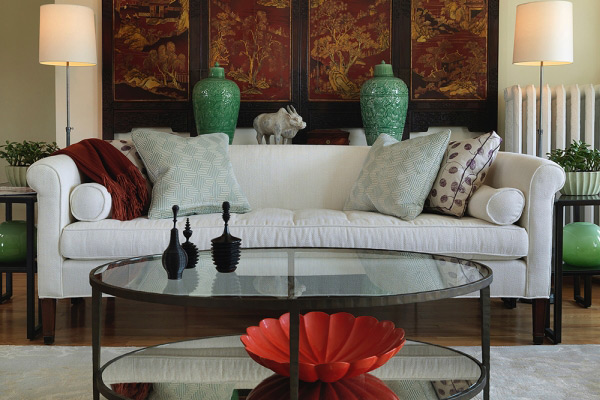 East Meets West or is it West Meets East?
Lisa wrote this article with photos contributed by others. Creating that perfect East-meets-West blend in your home can also be about creating the perfect balance of the past and present, the traditional and modern, and the seemingly simple (East) and complex (West).